Payment Providers
The Payment Providers admin dashboard lists the Payment Providers currently available in your shop. Currently, Padloper has two inbuilt payment systems; Invoice and PayPal.
WARNING
Invoice payment settings cannot be edited.
Use the bulk edit feature to unlock/lock activate/deactivate Payment Providers.
WARNING
At least one active Payment Provider is required to accept order purchases via the frontend.
The Payment Providers dashboard (click to enlarge).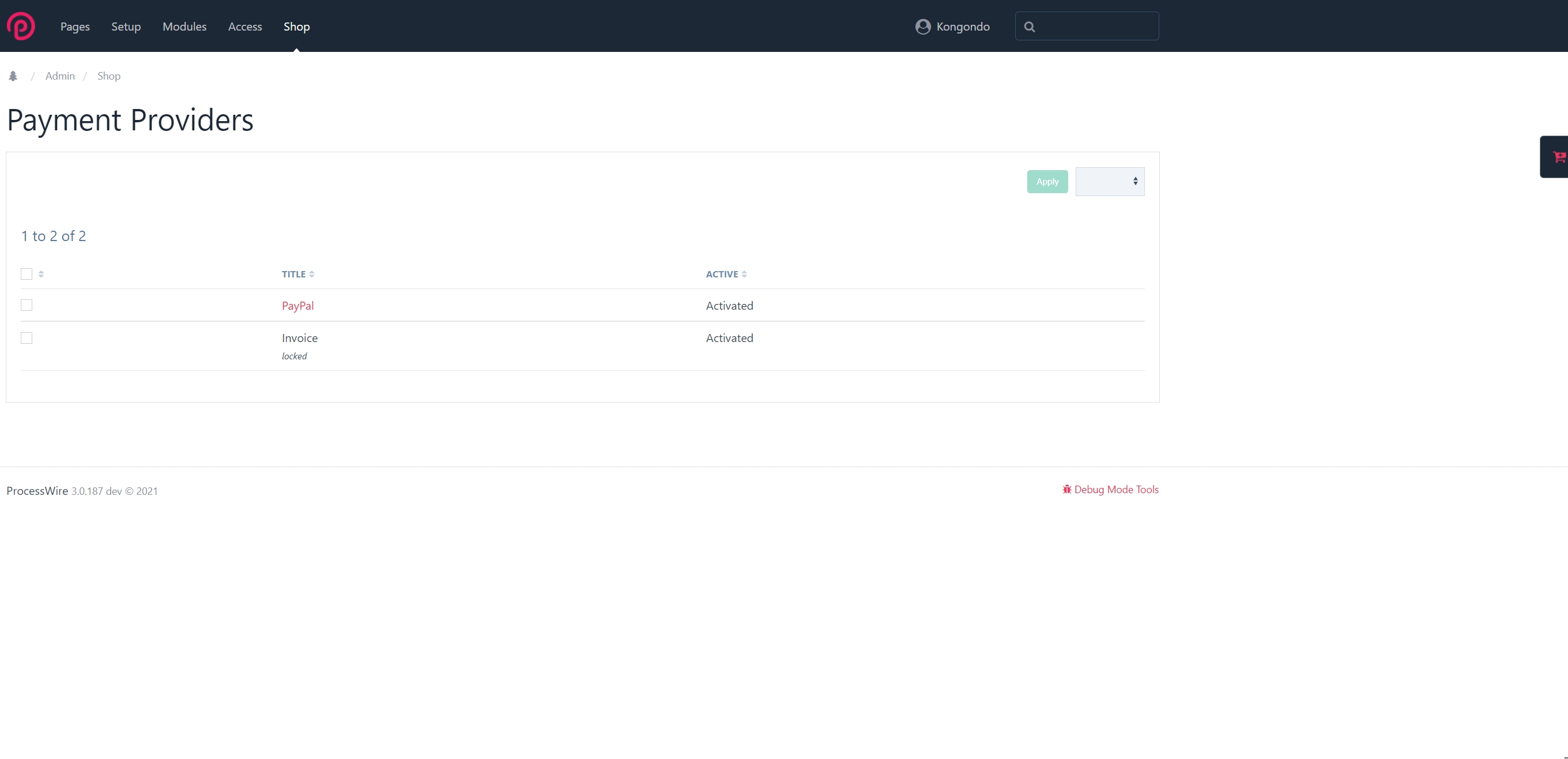 PayPal
The PayPal payment needs to be set up in order to use it. Click on its title to edit the settings. Complete the relevant fields and save. Please note that there are separate fields for Sandbox/Testing versus Live/Production environments. Additionally, you will need to tick the Use Live Keys checkbox to tell Padloper that you shop is ready to accept real payments for orders.