Shop Dashboard / Home
This is the landing page to your shop. At a glance, it shows you order information including latest orders, sales, average order value (AOV), etc.
The Shop Home dashboard (click to enlarge).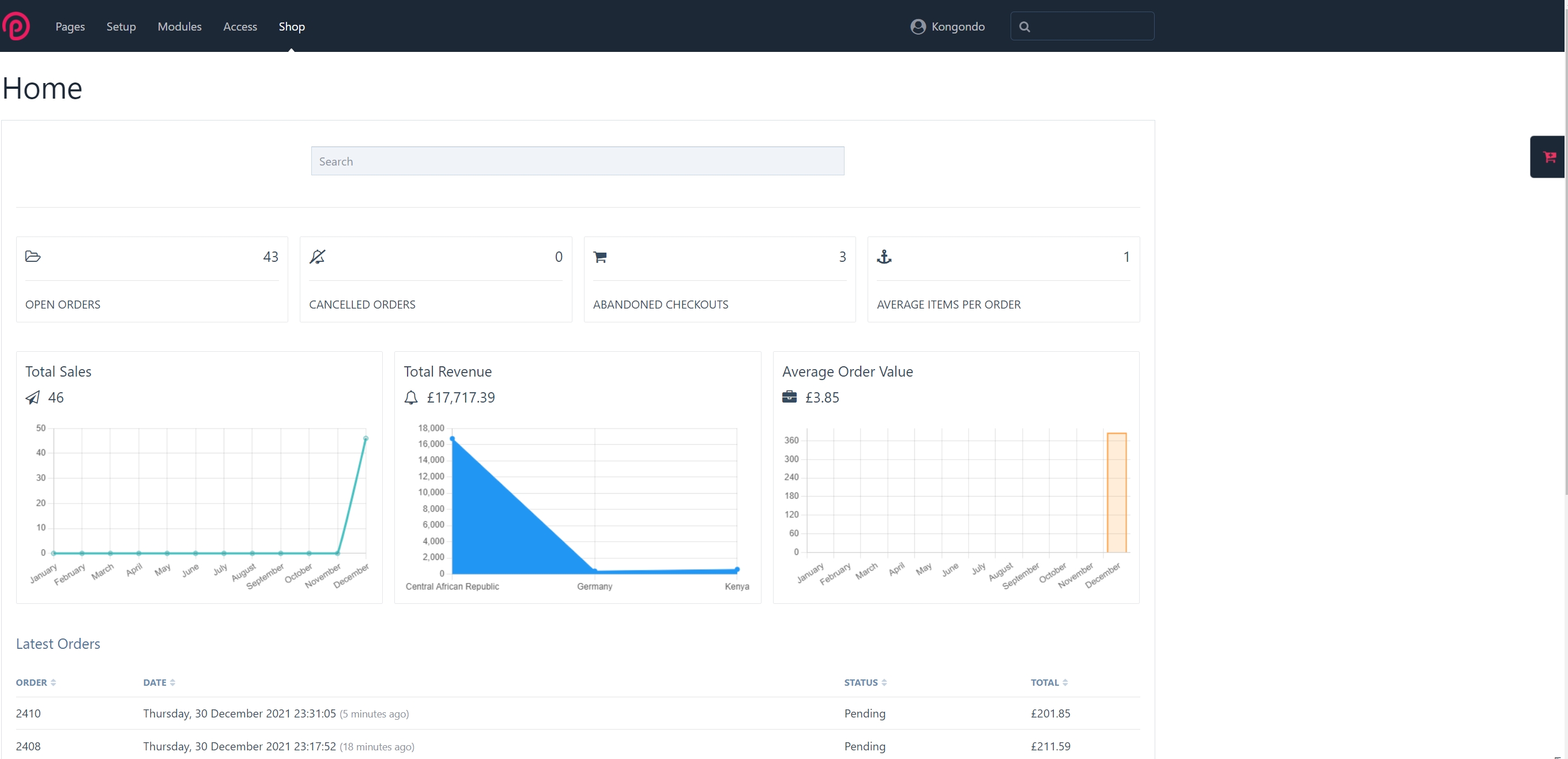 The Navigation drawer (click to enlarge).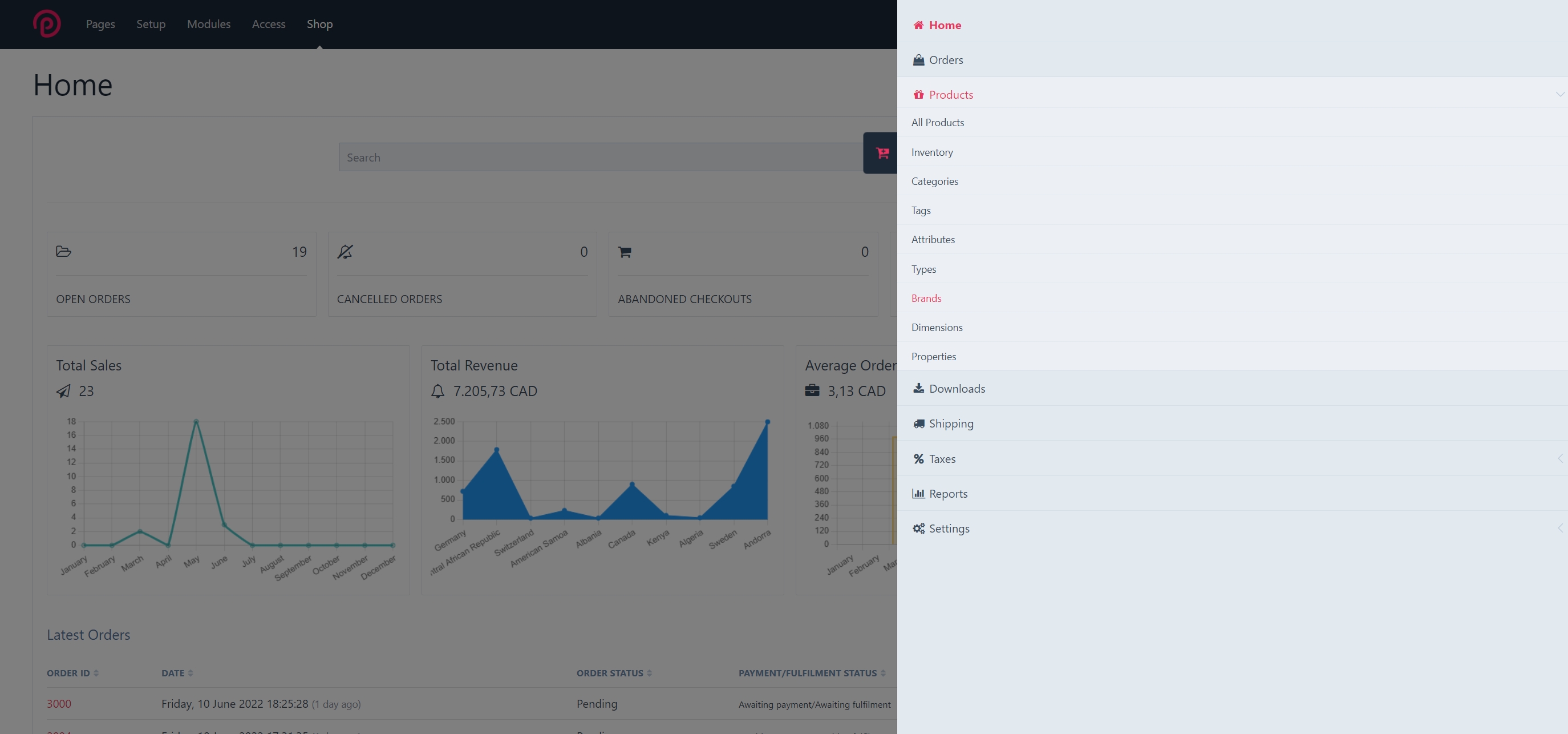 Mini Dashboards
The mini dashboards display number of:
Open orders
Cancelled orders
Abandoned checkouts
Average items per order
Charts
TBD
Latest Orders
This table displays a limited number of the latest orders and their status.
WARNING
Currently, it is not possible to click on an order to be taken to its order edit/view page.
Find Anything
Use this search field to find (almost) anything in the shop including products, orders, countries, shipping zones, categories, etc.
WARNING
Currently, find anything search is only supported on the landing page. In a future release, the functionality will be made available to other shop admin pages.
MORE TBD